Blowing through the reds – by Doug Cox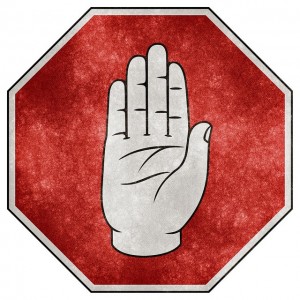 Below is an article the Uinta County Herald published for me on 6-9-2015.
I have mentioned many times in sermons that one way to get closer to God is to go for a car ride with a bad driver. They don't understand that eye to eye contact isn't necessary in conversation while traveling at freeway speeds. Having your own eyes fixed on the road ahead doesn't seem to help them focus. They don't think two hands on the wheel are better than one or that texting while driving is dangerous for everyone. The list of faults could go on but I'm sure you know what I mean about how bad drivers can cause you to have a deeper prayer life.
Everyone who drives will probably blow through a red light or stop sign at least once in their lifetime. Not on purpose of course, because it's against the law and it puts everyone in jeopardy. My own experience teaches me it usually happens because of some kind of distraction or unfamiliar setting. We all know there would be total chaos without traffic laws and every objective thinker understands the importance of their authority.
Yielding to civil authority helps keep us all safe, so does yielding to Spiritual authority. The Spiritual authority I'm talking about comes from Jesus Christ. Christians should understand that He has been given ultimate authority (see Matthew 28:18). He is more than just a Savior from sin but also Lord of all. Our lives should be submitted to His counsel and teaching. Philippians 2:9-11 says "…God has highly exalted Him and given Him the name which is above every name, that at the name of Jesus every knee should bow …and every tongue should confess that Jesus Christ is Lord, to the glory of God the Father." Friends, submission to the Lordship of Christ is about more than a onetime decision about Him but a daily willingness to follow Him.
What difference will making Jesus Lord of your life mean for you? Well if your life is empty you could do what He says in Matthew 5:6 and believe that "blessed are those who hunger and thirst for righteousness, for they shall be filled." Christians especially should have an appetite for righteousness. Giving the Holy Spirit preeminence in one's life will cause that hunger. Just as fish like worms so should a Christian love righteousness and feed on it!
We live in a day when blowing through the reds on moral and spiritual issues is normal. There are a lot of issues that have taken hits, like marriage, sexuality and the unborn child's right to life. It's obvious that our society has a squalored view of morality and I have to wonder if a large part of the blame for that should fall directly at the feet of those who call themselves believers. But, who am I to judge?
When it comes to own my driving I don't make myself that nervous, but, that doesn't mean I'm a good driver either. It can mean I'm comfortable with my poor driving habits, breaking laws, being distracted and running through reds. In the same way Christians can get comfortable with bitterness, unforgiveness, gossip, cursing and the like. Many are afraid to take a stand against unrighteous cultural practices and many claim affiliation to a denomination or church but never attend or support it. As Christians we need to think about what we are doing. Living contrary to Christ is like blowing through a red. When the world and our children see us doing it, it makes it easier for them to disregard the gospel.