Financial Peace University Classes starting Sunday February 2nd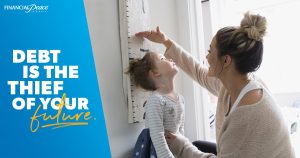 Planning for the future is hard when you're still paying for the past!
Listen—there's a better way! Join my Financial Peace University class, and we'll learn how to beat debt and make a plan for the future . . . together! Interested? Join me at Crossroads Newlife Fellowship starting February 2nd at 4 pm.
Sign up at fpu.com/1106247 !