GETTING UP OUT OF THE DIRT – BY JANA COX
The summer is going by quickly and many of us are trying our best to fit all the summer fun we can into this limited window of time. Finishing up projects before the snow flies once again is also a necessity. With that said, I hope you all are doing well and enjoying life. Last week I shared from our Simple Truths Bible Study on some of the gates in our lives. We have recently been looking at the book of Nehemiah and have found insight from this book that can help us to build our lives in a Godly way. Today I would like to move forward into a few more of these gates that can teach us valuable lessons.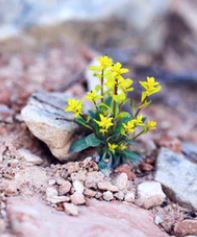 After the Valley Gate, we find ourselves at the refuse or dung gate. This gate can represent the rubbish that has been in our lives that we desire to get rid of. The stuff that stinks! We all have areas in our lives that need to be dealt with. Maybe we have unchecked sin, anger, unforgiveness, lying, selfishness, contention or rebellion. The list can go on and on of things of the past that have hindered us and that are left unchecked will become toxic and reek. These are things we must take care of if we desire to have a healthy Christian life and it is possible through Gods Word.
I recently read a story about a little girl who was planting flowers with her mom. She asked her mom, "what is it that makes flowers grow?" Before the mom could answer her little girl the little girl replied, "well I guess it's because they want to get up out of the dirt." We may need to ask ourselves the same question. Do I want to get up out of the dirt and rise to new heights with the radiance and aroma of God in my life? Or do I allow myself to wallow in self-pity and the sin that so easily can weigh me down? We choose to stay buried by the things in life or to spring forth into action like a flower that springs forth from the dirt. The choice is ours.
The Fountain Gate is a picture of Gods living water and it's cleansing and life-giving flow into our lives. It is only through Gods cleansing water we are refreshed and cleansed. Psalm 119:9 "How can a young man cleanse his way? By taking heed according to your word." Gods word has the ability to cleanse us, wash over us and refresh us. Ezekiel 36:25 speaks of the cleansing of Gods word as well as Hebrews 10:22. Another place that speaks of the joy that can be found through Gods word is in Isaiah 12:3. "Therefore with joy, you will draw water From the wells of salvation."
It takes effort on our part to partake of the Lord's blessings. But as we give ourselves to the Lord He will wash over us, cleanse us, fill and refresh us. May our hearts cry out for His Presence and the rain of His Spirit in our lives. As we do this the living water of God will flow into our lives. John 7:37-38 "If anyone thirsts, let him come to Me and drink. He who believes in Me, as the scripture has said, out of his heart will flow rivers of living water."
​I pray the Lord has touched your heart and spoken to you in this simple message of hope, reflection, and encouragement.
Moving forward in Christ,
Jana