How much does an excuse cost?
How much does an excuse cost?
by Pastor Doug Cox
"For since the creation of the world His invisible attributes are clearly seen, being understood by the things that are made, even His eternal power and Godhead, so that they are without excuse, because, although they knew God, they did not glorify Him as God, nor were thankful, but became futile in their thoughts, and their foolish hearts were darkened."
Romans 1:20-21 NKJV
The loss you experience because of excuse making could be measured in dollars and cents, relationships, opportunities, health, spiritual growth and more. Literally every area of our life can suffer because of poor choices and excuse making. For instance, even though the Bible teaches us to avoid getting into debt most Christians carry a sizable amount. Somehow, we ignore Proverbs 22:7 that says… "the rich rules over the poor, and the borrower is servant to the lender."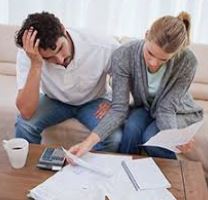 We often fall into the trap of 6 or 12 month no interest loans. It sounds great at the time. It's a great 'excuse' to avoid the discipline of saving for something we want. Just pay your payments on time and there is no interest. Some people have been able to successfully fulfill their obligation saving lots of money on interest by making timely payments. But believe me if everybody did that you wouldn't see that kind of an offer out there. It's out there because the business world knows many people, for one reason or another, will miss a payment or be late. That means the lender will get to charge all the back interest, sometimes with penalties and make a bunch of money off that excuse.
Falling into that trap causing more debt can happen very easily. We say, "I'm busy right now, I'll pay that bill tomorrow." Tomorrow comes and something happens that distracts us, or we just forget and the next thing you know the check's in the mail but it's late. Usually there will be no mercy. Your lender is now happy to charge you 25% to 30% interest. That means your once $250 payment is now around $325 dollars a month. The point is excuses can be very costly.
Spiritually, some people make excuses about getting to know God. The say they will do it eventually, when they have time, when they are not so busy or when they are older. On and on the excuses go, but for many people it never happens, and it costs them the opportunity to live in relationship with God right now in this present world and eventually an eternal stay in hell.
In closing I want to encourage you to reflect on your own life. Ask the Holy Spirit to help you recognize areas in your life where you are prone to excuse making. It could be in any of the areas named above or something else. Trust the Holy Spirit who knows how to help. It can be a difficult area to deal with, but in the end, you will enjoy the results.