Ideas for Hallowmas!
By Pastor Doug Cox
We've all heard of Christmas, Halloween and some have heard of the Costanza's made up holiday Festivus, but have you ever heard of Hallowmas? Hallowmas is another name for All Saints Day also known as All Hallows Day. (Hallow is an old English word for holy). Hallowmas is celebrated on November 1st by many Christians including the Roman Catholic Church, the Methodist Church, the Lutheran Church, and others. This tradition of honoring Saints has been around for a long time and so important they set the night before as a special time as well. It is called All Hallows Eve. On Hallows Eve many churches light candles and in some places whole cemeteries will be decorated with many thousands of candles honoring loved ones who have passed.
Whether you celebrate Halloween or Hallows Eve or not, here are some things for everyone to consider.
Don't try talking to the dead!
Do not seek to communicate with the dead! It's one thing to remember loved ones who have passed and be thankful for them, but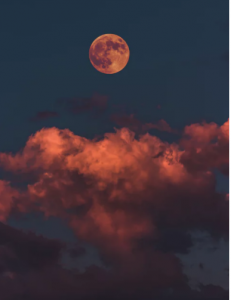 do not seek to communicate with them or be in fellowship with those who try.
"Let no one be found among you who sacrifices their son or daughter in the fire, who practices divination or sorcery, interprets omens, engages in witchcraft, or casts spells, or who is a medium or spiritist or who consults the dead. Anyone who does these things is detestable to the LORD, because of these same detestable practices the LORD your God will drive out those nations before you."
Deuteronomy 18:10-12 (NIV)
Teach the truth!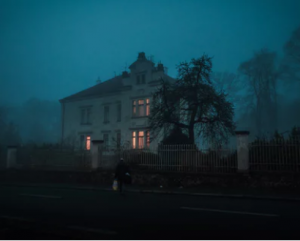 Parents need to remember they are responsible for what their children are learning. Halloween can be a good time to teach about who to fear, who to respect and who they are in Christ and of course how to have some good clean fun.
 "Do not be wise in your own eyes fear the LORD and depart from evil."
Proverbs 3:7 (NKJV)
"Abstain from every form of evil."
1 Thessalonians 5:22 (NKJV)
Pray to God only!
Believers and followers of Christ are children of God. We pray to God our Father and have Jesus as our mediator. We call on no one else. If you happen to see a witch stirring a pot and calling on spirits that is a good time to tell the children that is wrong. At the same time praying to Biblical Saints like Peter, John and Mary is wrong as well.
"For there is one God and one Mediator between God and men, the Man Christ Jesus."
1 Timothy 2:5 (NKJV)
"But you, when you pray, go into your room, and when you have shut your door, pray to your Father who is in the secret place and your Father who sees in secret will reward you openly.
Matthew 6:6
Reinforce peace and faith!
"For God has not given us a spirit of fear, but of power and of love and of a sound mind."
2 Timothy 1:7
Remember but don't worship Saints!
Read through Hebrews 11 if you want to see a vast majority of common people used by God and considered Saints. None were perfect. Let there life and accomplishments through faith be encouragements for us to do the same.