Let's make history!
by Pastor Doug Cox
Christian churches in Evanston have come together before in the past. Many times, we gathered under the banner of what we called 'Singspiration.' We sang a few songs of worship together and then enjoyed special songs from individuals from the different congregations and of course the fellowship that followed was nice. I remember one time we gathered at the crack of dawn on a freezing Easter morning to celebrate Christ's Resurrection at a Sunrise service. Last year we helped host a women's conference that was a blessing to many women in many churches.
I'm sure those things were a blessing to the Lord, seeing His people gather together in various ways. But this Friday night I believe we have an opportunity to make history in our community by coming together for the purpose of praying for Evanston. Now I know prayer can seem intimidating to some, but I think that's mainly because we don't always view prayer through the lens of faith. However, James says the prayer of faith gets results.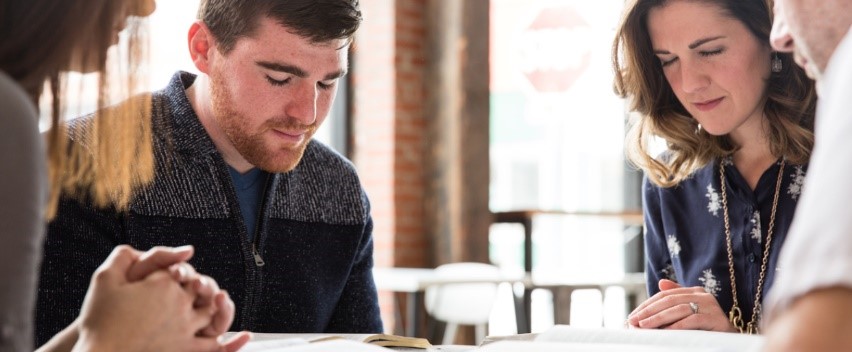 He says, "The earnest prayer of a righteous person has great power and produces wonderful results." James 5:16 (NLT). James 4:2 says "…you don't have what you want because you don't ask God for it." (NLT) Upon seeing that, how silly would it be to not ask for what we need.? The truth is God honors the prayers of His people.
Hold on to that thought and think about this. He also honors humility and unity. How sweet and pleasant it is when brethren come together in unity, the Lord commands a blessing there. See Psalms 133. Think about the smile we could put on the Lord Jesus's face having 5 Bible believing, Jesus honoring, churches coming together in humility and unity to pray for our wonderful, (but lost) town of Evanston. The question is who will respond?
The New Testament teaches us that Jesus invited over 500 people to go to Jerusalem to wait for the outpouring of the Holy Spirit. 120 of that group showed up. Isn't that wonderful? Think about it, 120 people were able to help usher in that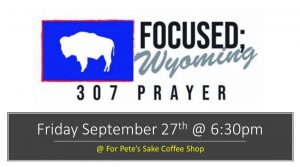 great move of God and the whole world is still benefiting from it today. I suppose every single one of the 120 were so thrilled to have been a part of that foundational group who got the ball of revival rolling you might say. Don't you?
I'm hoping this time of prayer will be so pleasing to the Lord that He will pour out His blessing on our community like we have never seen. I hope we will see great things happen and see more people than ever come to Christ experiencing true salvation. I also hope that our community as a whole will be blessed in all kinds of ways because of the prayers of God's people joining together in one voice. I do hope we 'Crossroadians' will be a big part of this historical event.
What to expect. Groups of 6 or so will gather together. Pastors from different churches will introduce a theme from the Lord's prayer. That theme is what we will focus on specifically and pray about. A worship song will bring that theme to a close and another theme will be introduced. It's as simple as that. We estimate it will only take about 90 minutes.