Thanks to everyone from Crossroads who turned out to support the Life Chain Event, where people from all walks of life  and different churches gave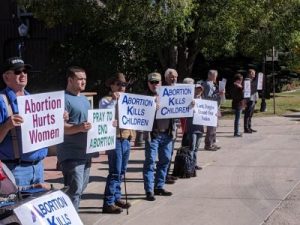 a voice to the voiceless. The weather was great and for the most part there was a lot of support from people driving by.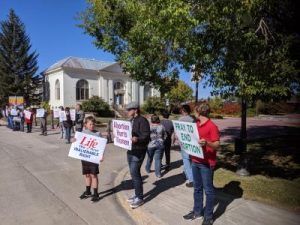 I heard one testimony of a participant today of how a young lady gave up her baby for adoption. She knew she didn't want to abort the baby but the adoption was hard for here as well. She gave up the baby boy and had to walk away. She felt guilty, but some years later the boy grew into a young man and looked up his mother and family. It was a joyous occasion to be able to celebrate life. I'm thankful we could stand as witnesses today in our community and in a tiny way reveal the horror of abortion, "Abortion Kills Children" and the Mercies of God, "Jesus Forgives". I'm hoping someone's heart was touched and that a life or lives were saved.