More trust less pain!
By Pastor Doug Cox
Something that might help us as we begin this year motivated to live beyond an ordinary life is developing a greater attitude of trust. We can trust God in everything. We can trust Him when it comes to the impossible. Nothing is impossible with God. (Luke 1:37) We should also understand that we can avoid a great deal of the pain and misery in life that comes from trying to control everything.
In my prayer time this morning my mind flashed back to what Victoria said on Sunday morning at the end of worship. In fact, I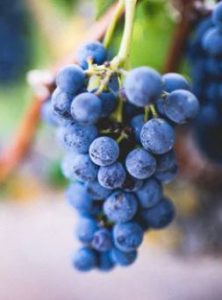 think what she said subconsciously motivated me to pray the way I was praying. She told us of a church service our family attended while on vacation. At that service the speaker encouraged everyone about the importance of walking in the Spirit and praying in the Spirit. He then talked about an experience he had at a restaurant where the Holy Spirit helped him and another believer to minister to a broken waitress with a broken life. The story didn't stop there. Them helping her opened the door for ministry to the whole staff at the restaurant that day. I was very touched by this testimony and the truth of the message and started applying it to my life more consistently, for a while at least.
It is amazing how we can slip back into our normal, comfortable patterns so easily. It's not that they are sinful or bad, but it is that so often that even spiritual things become nominal and ordinary. The Holy Spirit reveals to me today as I pray in other tongues and write these words, that living a normal, nominal life is me wanting to be in control. It's me 'not trusting' in the Lord like I should. Like I said on Sunday, when believers stand before the Lord to give account of our lives, (see 2 Corinthians 5:10), we are all going to know that normal is not what He deserves.
Let's determine today to live beyond normal. Let's not make normalcy our goal. Instead let's avoid the coming pain of regret that awaits the normal, and instead trust God to help us grow and bring forth more and more fruit, which in turn brings glory to His Name.
In closing let's think about John 15:4-5. Jesus tells us "Abide in Me, and I in you. As the branch cannot bear fruit of itself, unless it abides in the vine, neither can you, unless you abide in Me. I am the vine, you are the branches. He who abides in Me, and I in him, bears much fruit, for without Me you can do nothing." I think these words relate very well with our vision of actively 'reaching up' to the Lord. In regards to this verse I'm making the decision to pray more fervently in both my natural language and my spiritual than I have been in the recent past. It's one way I can reach up and receive from the One who has so much to offer and so much to give. He deserves my trust.