Securing your identity!
By Pastor Doug Cox
Finding our identity in anything other than Christ is like building our house on the edge of a cliff. That house is in serious trouble if there is a downpour of rain. Too much rain could cause the cliff to sluff off and there goes everything you have invested in. In a moment you are left with nothing.
As humans we were created to worship and we all worship something whether it's our children, our image, our sport's team, our bank account, our social media status and so on. It could even be our service to Christ. If your identity is in one of these things, for instance being the best mom in the world, what happens when a down pour of disobedience gets hold of one of your kids and gets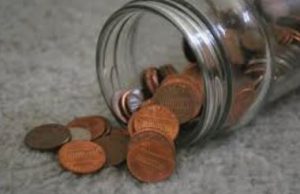 them off track? What if they start telling you and everyone else, they hate you? What happens if your identity is based on your job and for some reason you lose it? What happens if your identity is in getting likes on Facebook and your followers quit following you or say bad things?
What happens if your identity is based on how good you look, then something happens to mar you looks? What if you go through a downpour of economic hard times and your bank account dwindles, what happens to your identity then?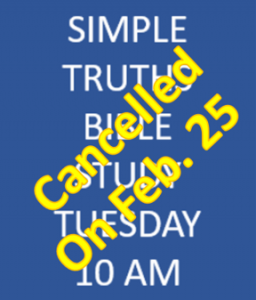 When our identity is in anything other than who we are in Christ, we will end up on shaky ground because everything in this world is subject to change except for Him. It is important that we make a habit of building our confidence not on our own accomplishments, but on who our God is and who we are in Him.
What would happen if we were to make a point of involving God in all the little, mundane, daily stuff we do? The answer is we would be a stronger person. But for that to happen, we need to know who He is and what He does. The Bible is full of wonderful expressions of who God is. Let's make it a point to set ourselves a part to pray to Him, read about Him and worship Him for who He is.
You need to know…
When you are lonely, He is your shelter. (Psalm 32:7)
When you need guidance, He is a wonderful Counselor, faithful Father, forever. (Isaiah 9:6)
When you lack inner peace, you can count on Him to be your peace. (John 14:27)
When you are praying, you can trust that He hears you. (1 John 5:14)
When you feel weak, He is your strength. (Psalm 73:26)
When you are rejected and don't feel loved know that God is ever present with His love. (1 John 4:16-17)
When everything around you is changing, the Lord never changes. (Malachi 3:6)
The Lord is merciful and compassionate, slow to get angry and filled with unfailing love. (Psalm 145:8)
In closing there are so many more wonderful expressions of who God is. We should all make a point to get to know Him better. He is the greater One who is in us. (1 John 4:4) Let's build our identity on Him and what He says instead of the things that are changing in the world around us.