Click here for Announcements & Upcoming Events
(Please scroll to the bottom to see everything!)
Come inside! Church is OPEN!!! Sundays 10am
We are so excited to come back to church! Services will still be livestreaming if you are unable to attend. Please stay home if you are not feeling well or have a fever. We are asking families to sit together and that everyone follow the greeters instructions upon arrival. We will not be able to offer any children's church or nursery services. Please be patient with us and each other as our services will be different. We are working to meet guidelines and recommendations for creating a safe environment. Let us know if you have any questions.
Live in Abundance
A word of encouragement from Paula Bennington's face book page:
I have been considering the word "abundantly". By definition it means plentiful. In the Bible John 10:10 says
"The thief comes only to steal and kill and destroy. I came that they may have life and have it abundantly."
I first began thinking on this word's true meaning as it has been on my mind for months. What does it mean to have life abundantly? I mean I have a life (thankfully) but do I have the abundance part down? Am I receiving all that God has provided for me? Have I become the woman God has designed me to be? Am I enough? These are questions I ask myself everyday. After deciding "no" I pray and ask for God to help me be the me I am supposed to be, to grow and be more… but I know there is so much more to just praying, I have not reciprocated. Let me be clear I have accepted God as my savior, I pray and I strongly believe in the power of prayer I ask for forgiveness and help daily, I give all praises and glory to Him, I go to church, and I do my best to be a good person and to bring my kids up in Him. Seems like I'm doing everything right huh? But when I go back to the word abundantly I just cannot confidently say that I have accepted it all! It's so much more than believing and being content with going to Heaven. There's just so much more to it. Gifts to tap into, blessings to give and even receive, people to reach out to and touch, love to give, helping hands to lend… being an example of Christ. Wow and that's just the tip of the iceberg! What about not living in fear? Pretty sure one who lives abundantly does not let fear lead their choices! Didn't that verse mention a thief, stealing, killing and destroy? Yikes that is scary! That's just it this world is scary… and only getting scarier! We need the savior not just so we can go to Heaven but so we can be safe and protected… so we don't have to go it alone, so we can live a full and happy life. Now this doesn't mean because we are believers that our lives are perfect but it does mean we have help, guidance, and love… we can't do it on our own! We need God's love, mercy, grace, and wonder working power! We need to do more than just be! We are here to do more and be more! Abundance is obtained not just through accepting our Lord but also by pursuing all that He has for us. I won't lie I was not entirely sure where I was going with all this but God commanded, I obeyed, and he delivered! Get your abundant life and get it now! I hope this blesses someone! 💜
Join us for these encouraging studies each week at the church!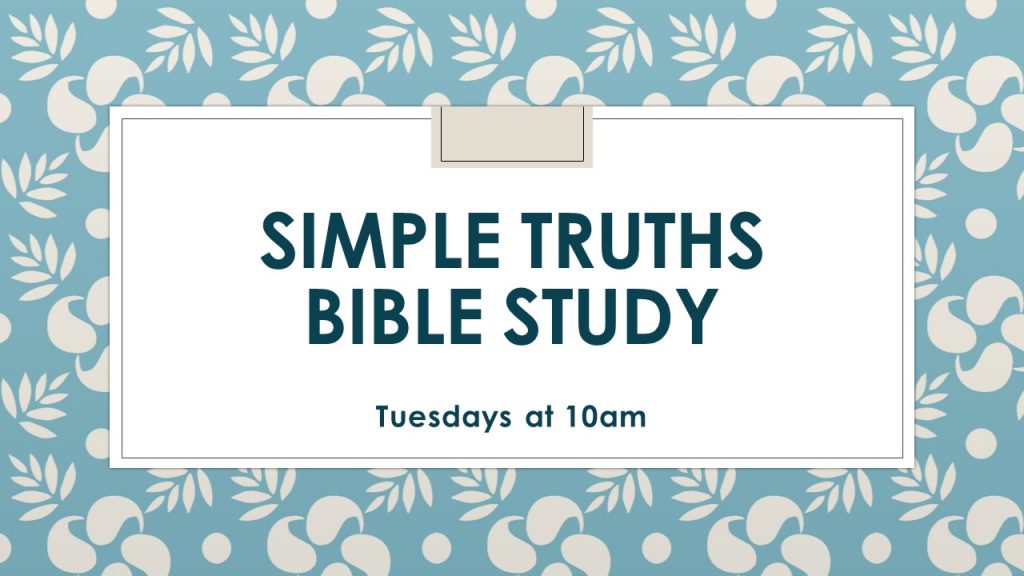 Do you have a prayer need? Text 307-789-9132
 Join us for Zoom Prayer
Thursday June 4th at 7pm
 

The Zoom link is in the Midweek Manna email.
If you need help or have questions text or call us.

Crossroads T-shirts available for purchase
Kids Lesson on Adam and Eve
Check out the Prayer Guide

Let's make sure we take time and pray for the different needs around us. Click on the prayer guide below and you will be directed to a list of important things to pray about.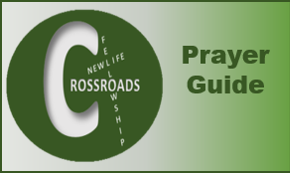 CNF Reach 5
It works like this, REACH 5 LEADERS (R5L's) each have five contacts who have agreed to participate. R5L's will contact each person in their group one time a week by text, or phone call to say hello, to encourage them and see how they are doing or if they need anything. It's as simple as that. As an added bonus R5L's will pray for each contact and their family in their daily prayers. We already have the R5L's we need. Now we need members to agree to be contacted. So, if you haven't done it yet do it now, give us a call or text at 789-9132 and leave a message so we can get started. Let's do this!
Need Prayer?
Please

call or text 307-789-9132

if you have a prayer request or other needs.
Tithes and Giving
PO Box 2226, Evanston, WY 82931
or secure online giving.