"TO LIVE BEYOND AN ORDINARY LIFE
REACHING UP – REACHING IN – REACHING OUT"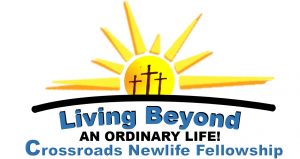 We believe Jesus wants us to be a kingdom minded church. As a church we want to receive everything He has purchased for us through His perfect sacrifice on the cross and through His resurrection from the dead. We believe the gospel is meant to change and transform lives and make them better.
With that in mind, our vision is to become believers who are actively reaching up… reaching in and reaching out in order to live beyond an ordinary life.
By faith we reach up to God through worship, prayer and praise.
By faith we reach into the Word of God to receive guidance and messages relevant for our times.
By faith we reach out to the world around us to share the Love of Christ and the message of salvation and redemption.
Our Beliefs
We believe the Gospel of Jesus Christ is a simple and yet powerful message.  Our life changing hope for salvation comes through Jesus' death on the cross and His following resurrection.  We put our trust in one source of prophetic guidance – The Bible.  Through its pages and with the help of the Holy Spirit God speaks relevantly, timely and consistently to us.
We believe that Jesus came to give us eternal life as well as abundant life.  When we apply His Word to our lives it produces many positive effects in both our personal lives, our families and our community as well.  As we rely on the Holy Spirit's help we work to help one another and the community in various ways.
We believe…
1.  The Bible is the inspired Word of God, a revelation from God to man giving man an infallible rule of faith and conduct.
2.  The Triune Godhead being comprised of three separate and distinct personalities the Father, the Son and the Holy Spirit, who are eternally self-existent, self-revealed and yet function as One Entity.
3.  That man was created good and upright in God's image but through a voluntary transgression fell and his only hope for salvation is through the redemptive work of Jesus Christ.
4.  That water baptism should be observed as commanded in the Scriptures by all who have repented and turned their hearts to believe on Jesus Christ, the risen Lord and Savior.
5.  The Holy Spirit is sent by God to all those who believe in Jesus Christ for the following purposes.
To do a work of spiritual regeneration (a new birth) in the heart of every person who expresses faith from the heart in the Lord Jesus Christ.  Faith that includes His redeeming work of the cross, the Lordship of Jesus and that God raised Jesus from the dead.
To provide comfort and surety of salvation.
To empower each believer to live an overcoming life
To empower believers to take the gospel into the world.
6.  The local church is designed to be an expression of God . It is to be the habitation of God through the Spirit expressing different gifts and callings of God's people for the purpose of taking the gospel to the world and strengthening each member through love and service.
7.  Jesus is coming again to gather all His saints to be with Him forever. Those who have not accepted the redemptive work of Jesus Christ will suffer eternal separation from God.  The devil, the false prophet and anyone whose name was not found written in the book of life shall be consigned to everlasting punishment in the lake of fire and brimstone.  Jesus will return with His saints from heaven and rule and reign for one thousand years on earth.  There will be a new heaven and a new earth.